Automotive Locksmith Services
We are on call for all your Car Locksmith needs, 24 Hours A Day, 7 Days A Week!
Comprehensive Automotive Locksmith Services in MD, VA, and DC
Automotive Locksmith Services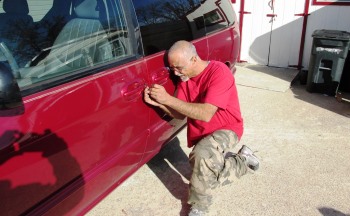 Lamar Locksmith provides immediate response times for vehicle lockouts in Virginia, Maryland, and Washington DC. We offer a variety of locksmith services for vehicles, including replacing lost car keys, programming transponder and high security keys, keyless entry, and many other types of sophisticated keys.
Our trained technicians are available and capable of handling almost any issue you might have with any lock on most vehicles. We specialize in replacing automotive ignitions and are capable of repairing damage to the ignition and ignition housing.
Car Lockout Service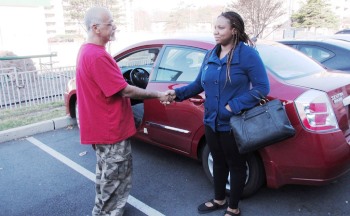 We respond immediately to all vehicle lockout service requests in our local area, and guarantee a reasonable response time for customers located outside this area. We at Lamar Locksmith strive to provide our customers with the best possible service and our goal is to leave every customer satisfied. Need a vehicle unlocked locally? It's guaranteed to start at $75. We give flat rate prices for all out-of-area vehicle lockouts. Our automotive locksmiths guarantee to open any vehicle without causing any damage.
Unlocking Trunks
We can open any kind of trunk of most vehicles, including Mercedes, Lexus, Volvo, and older Cadillac models. Is your vehicle's security light blinking? We can fix that too! Today's vehicles are equipped with advanced security measures that are designed to prevent auto theft. These advanced measures can be quite a hassle if you've locked your keys in the trunk or if you have a security light issue. Whatever the problem, no matter how big or small, call Lamar's fast and friendly automotive locksmiths!
Lost Car Key Assistance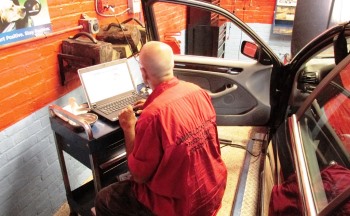 Depending on the make and model of your vehicle, we will provide a set of two keys to every customer when a service request is made for new keys. The first key will be a valet key and the second key will fully operate the vehicle. As modern vehicles are becoming more advanced, so are their keys. We have a specialist on site that is trained to cut and repair these high security keys. No matter what type of vehicle you drive or what type of key it uses, trust Lamar Locksmith with all of your automotive locksmith needs!
Laser cut keys are created from scratch using a laser calculator. A laser calculator measures the depth and location of the cut to be made on the key blank. This guarantees a flawless new car key made every time. Cutting keys correctly, especially laser cut keys, extends the life of the locks and ignition on your vehicle. High security keys are those keys that have ridges on the flat side of the key blank, as opposed to the outer edges. Here at Lamar Locksmith, we use only the most up-to-date tri-code key cutting machine. This machine has the ability to cut all types of high security keys for Lexus, Mercedes, Honda, Range Rover, Mini Cooper, Audi, and several others car makes.
Vehicle Lock Change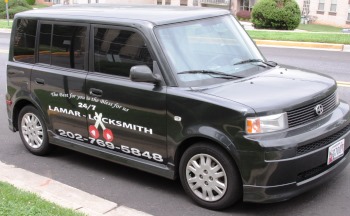 If one or more of the locks on your vehicle is damaged beyond repair, we have the ability to be able to completely replace that lock cylinder. This applies to trunk locks and door locks as well. No automotive locksmith issue is too great or too small, we can handle them all for MD, VA, and DC drivers!
Vehicle Lock Re-key
The two most common reasons why a vehicle lock would need to be rekeyed are lost/stolen keys, and new door/trunk locks installed. The more common of the two is the instance of lost or stolen vehicle keys. Once an ignition key has been created, you have the ability to re-key the door and trunk locks. The rekeying process keeps the original lock but recodes the internal pins in each lock to utilize a new set of keys. That way, the old keys will not work. The second most common need for rekeying vehicle locks is when a door or trunk lock has been replaced completely and needs to be rekeyed to fit the original key.
Rekeying can simplify your life by reducing the number of separate keys that are used to open your vehicle and, in the case of lost or stolen keys, can provide peace of mind knowing that your car cannot be stolen using the old set of keys.
Our Pricing Policy
We employ a flat rate pricing system that includes taxes. The only time a quoted price will change is if your technician encounters other issues that were unknown or not discussed when placing the original service order. The new price and any additional information will be discussed with you prior to performing any work on your vehicle. In addition to working on your car door locks, we also work on front door lock installation, repair, and rekey for homes and businesses in Maryland, Virginia, and Washington DC.
---
About Us
WE ARE A 24/7 LOCKSMITH COMPANY. WE PROVIDE RESIDENTIAL, AUTOMOTIVE, AND COMMERCIAL SERVICES. We supply the best and fastest service with the highest quality. We are a mobile service, serving Maryland Dc and Northern Virginia. We have professional Automotive technicians, dealing with all kind of keys, fob keys and keyless entry.